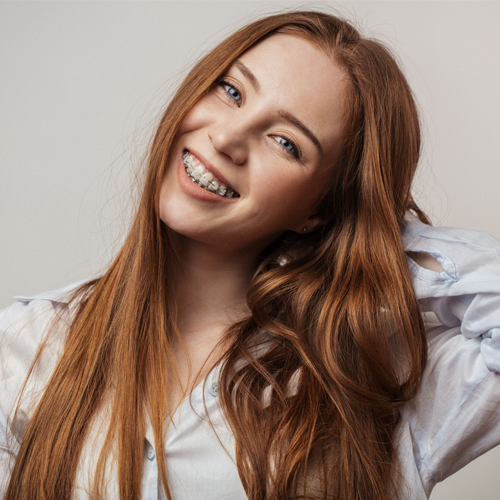 Ceramic Braces
There are certain cases where a period of wearing braces is simply the best way to achieve the desired results. However, that doesn't mean you need to wear old-fashioned, metal, "train-track" braces.
At Poole Orthodontics, we offer ceramic braces. The appliance attaches to the front surface of your teeth, but the tooth-coloured brackets and wires are designed to blend in with your smile for a more seamless appearance.
Periodically, you will visit your orthodontist so they can tighten the wires, increasing the level of corrective pressure being applied to your teeth.
Your ceramic braces will be fixed in place throughout your treatment. Your orthodontist will advise you on foods to avoid such as chewy and hard foods and will instruct you on how to brush and floss your teeth.
We are dedicated to helping you achieve the smile you desire. To find out more about ceramic braces, contact Poole Orthodontics on 0120 261 2787.
Back to Treatment